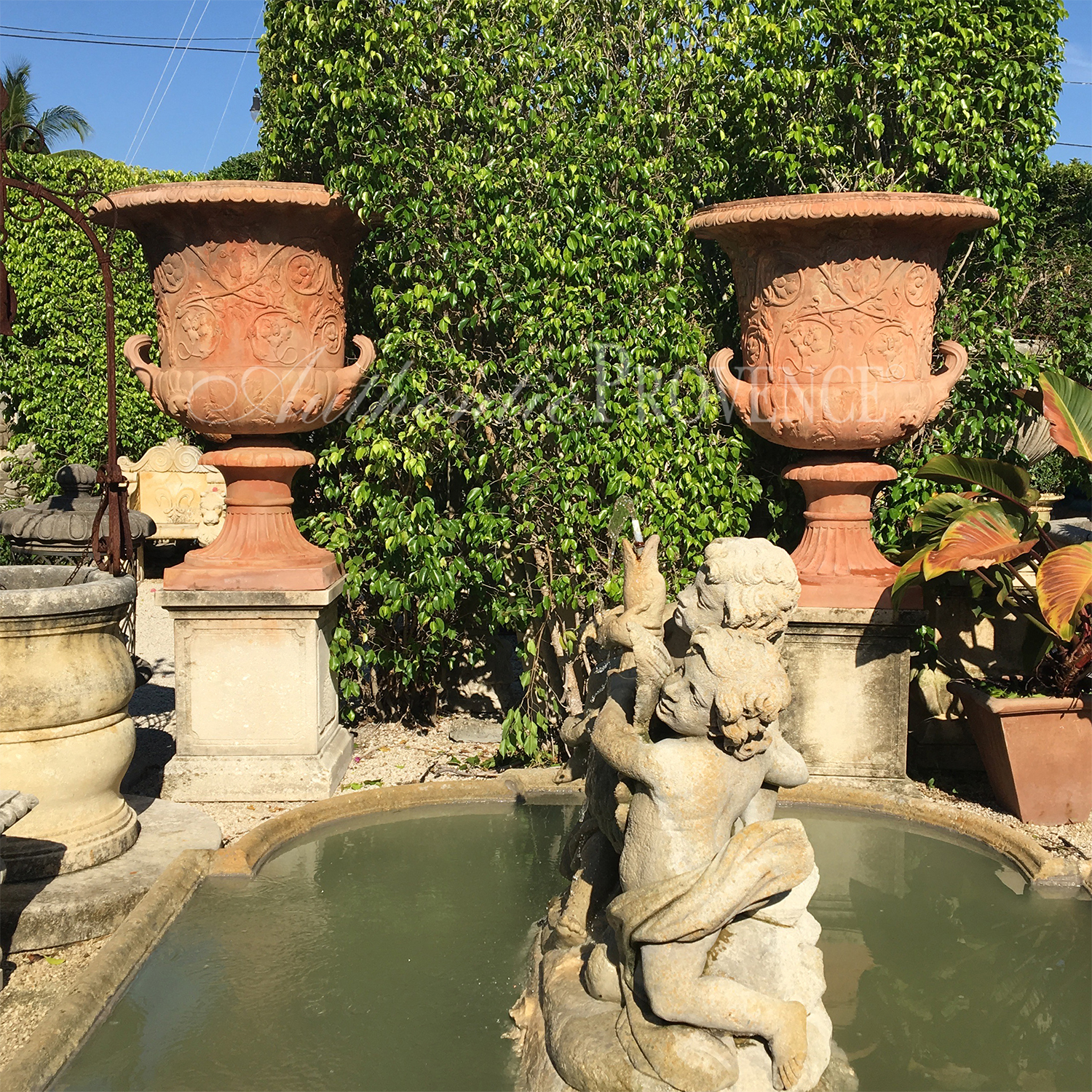 Pair of Capitolin Urns
su-1148
A grand and elegant pair of garden urns made of the beautifully and finely worked French terra cotta clay. The large bodices were refinished by hand and feature a circular socle and a square base. These monumental Campana shaped garden ornaments are decorated in the typical Renaissance or Medici style and have lateral handles. Wear consistent with age and use. Circa 20th century, France

Urn approximately 54"H x 35"W Base 21" x 21"

Pedestal approximately 28.5"H Base 24" x 24"
Material: Terra Cotta
Country of Origin: France
Dimensions: 83" H x 43" W x 43" D
Inquire